Welcome to head-fi heaven
All your head-fi related news, reviews and more in one website.
Head FI news
All the latest news in the world of portable-, desktop audio and much more
Headphone Reviews
All the latest headphone reviews 
Portable Audio
All the latest reviews in portable audio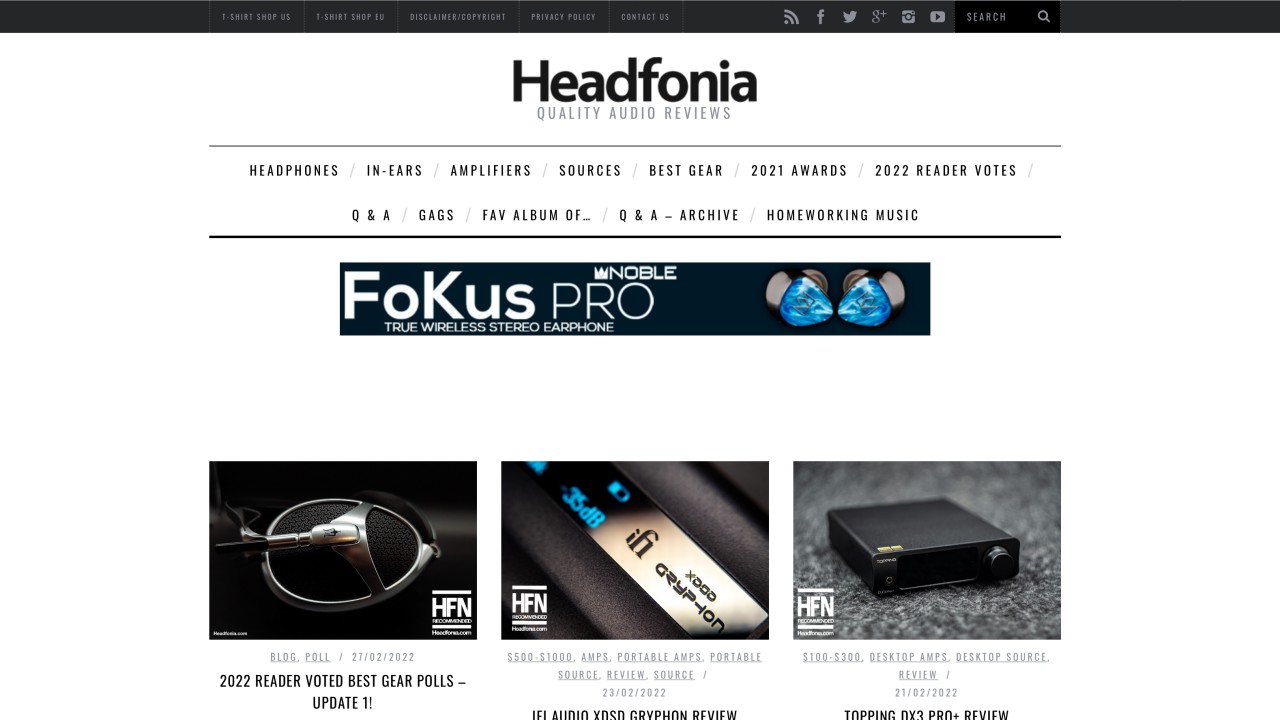 Headfonia is one of the leading reviewing websites for Head-fi . The Headphone Enthusiast's site, with all the reviews of the latest headphones, DAP's portable and much more.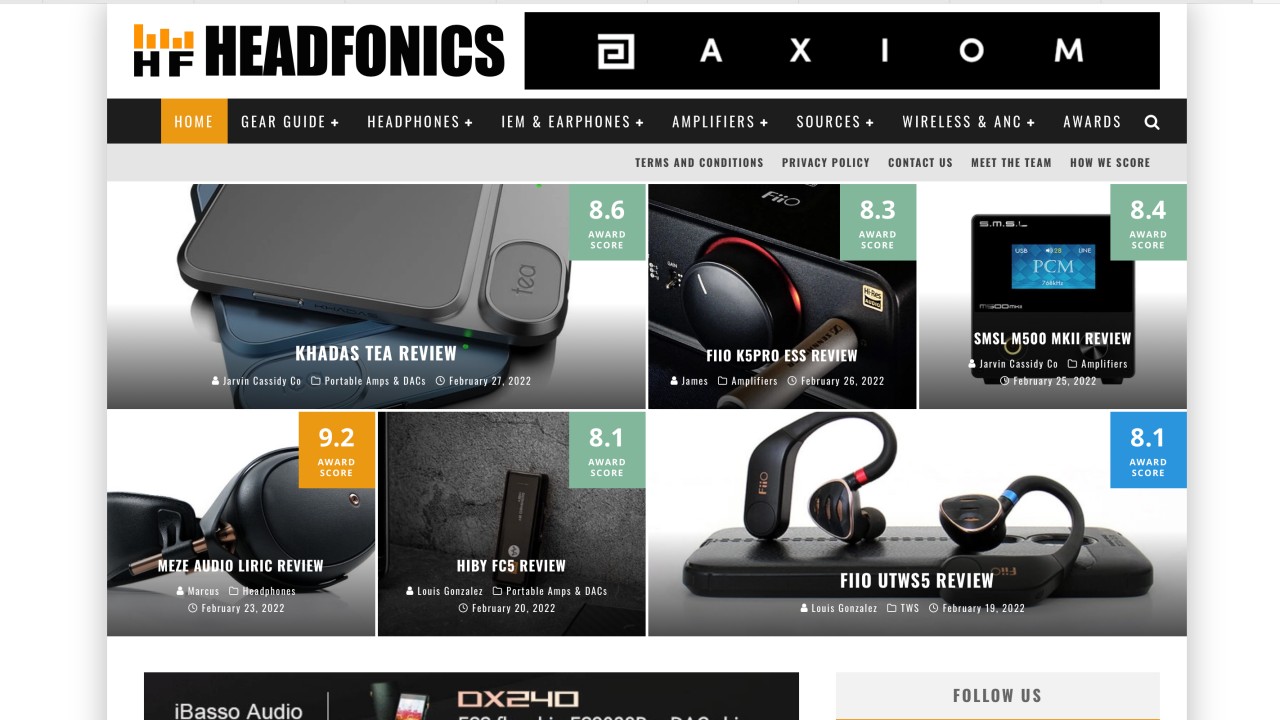 Headfonics is all about insightful headphone reviews, earphone reviews, IEM reviews, customs reviews, cable reviews, amplifier reviews, and DAC reviews.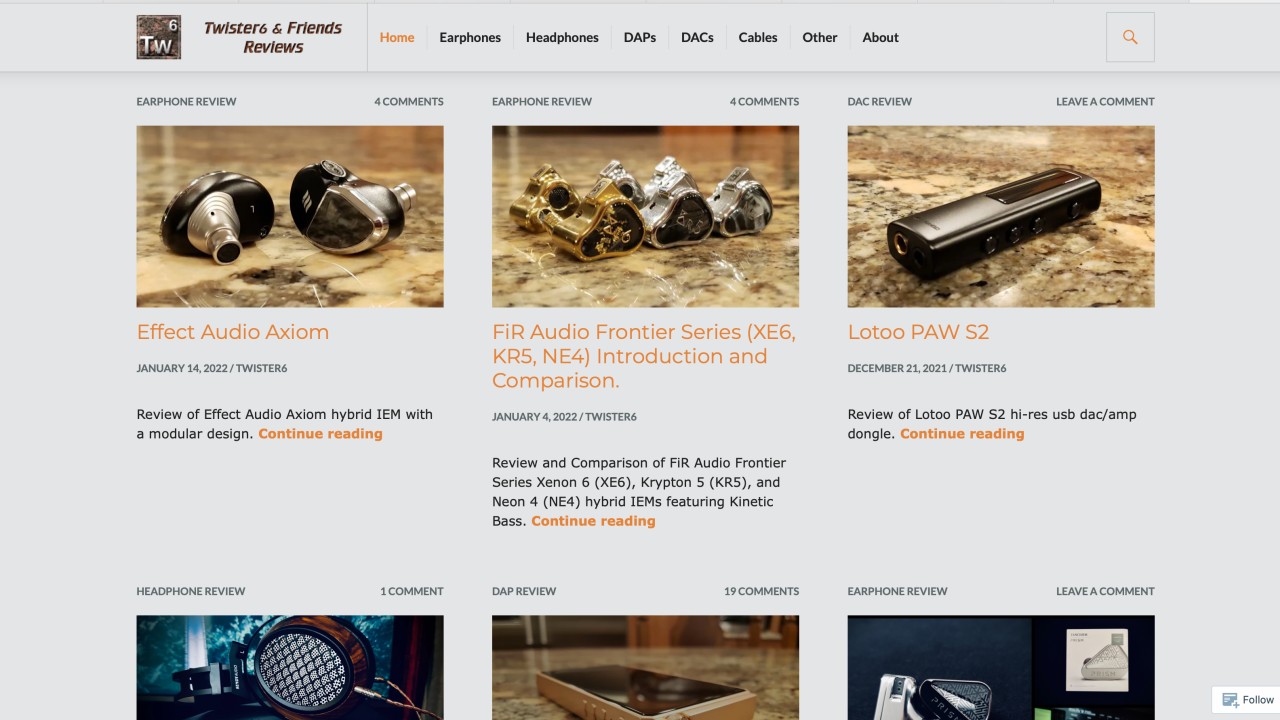 I review, therefore I am. That pretty much summarizes me and my personal nature of curiosity when I test and compare different audio gear. Also, I'm fortunate to be joined by friends who are part of the team, writing reviews on Tw6 and the reason why the site name was changed to "Twister6 and Friends Reviews".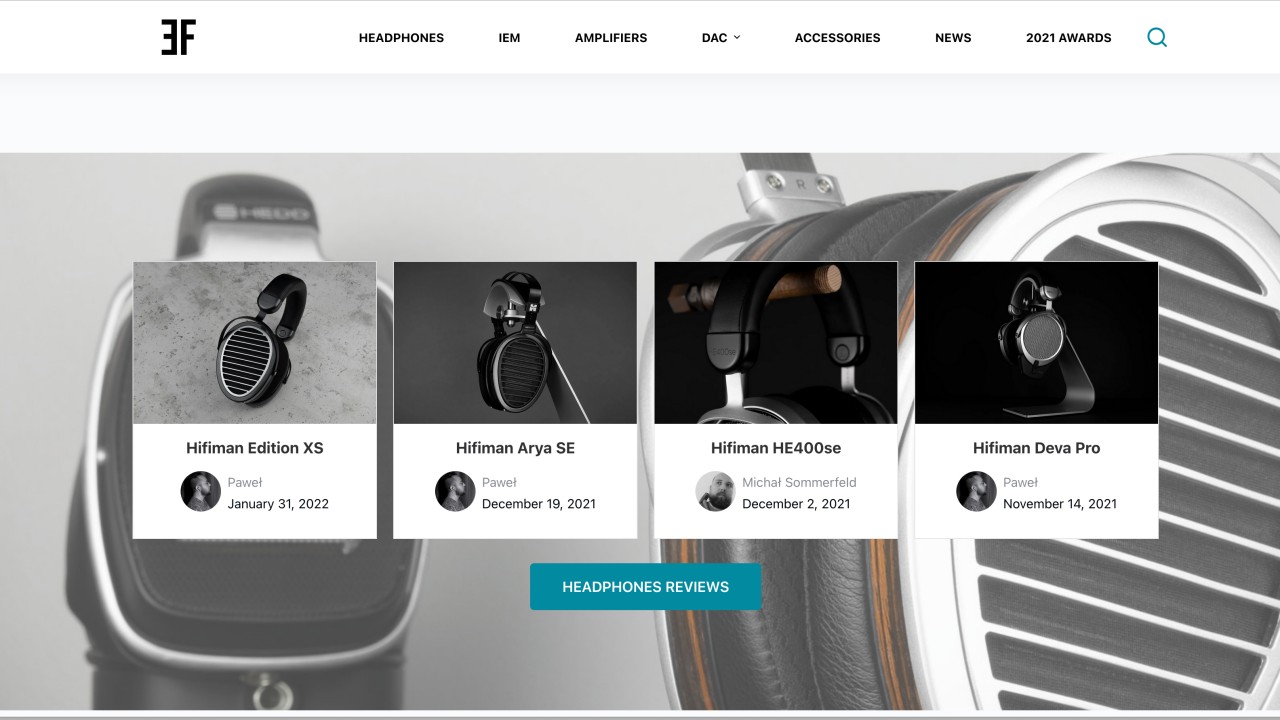 The founder of Ear Fidelity Pawel has been into audio for many years, working in production, distribution, retail, and marketing. Now he is trying to revolutionize the art of reviewing audio gear.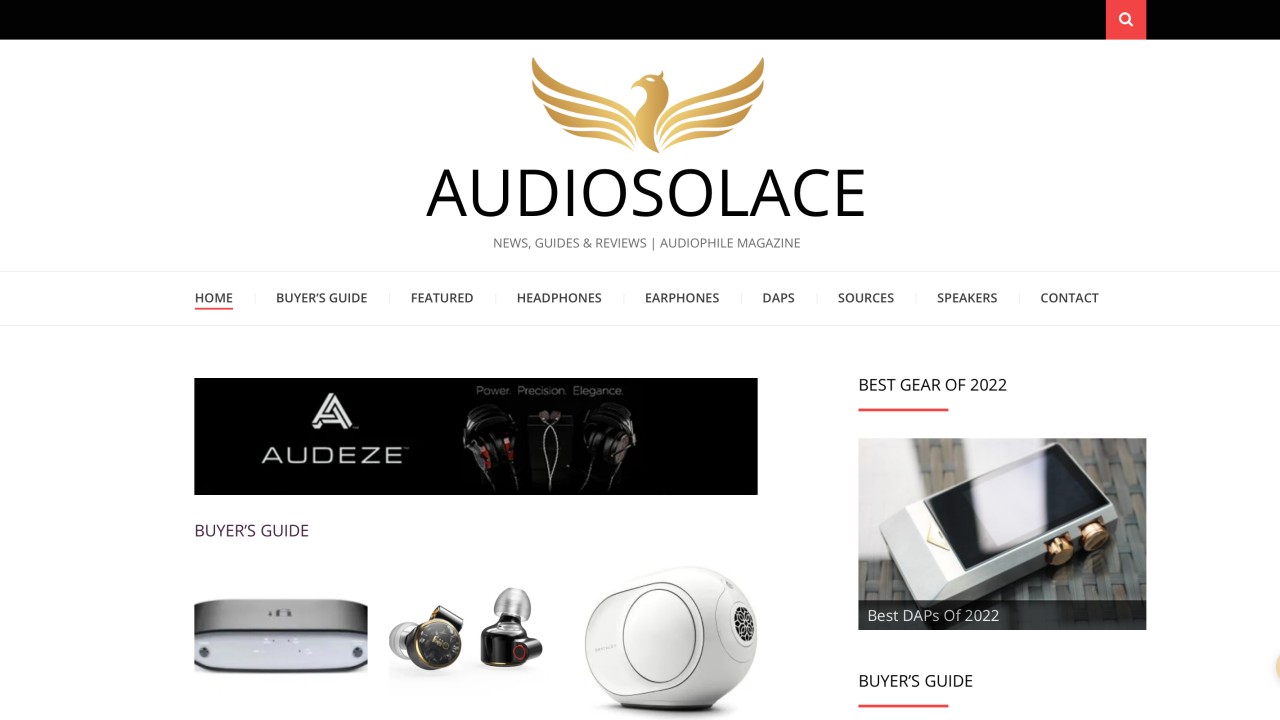 Audio Solace is a modern online review magazine which features headphones, earphones, speakers, DACs & DAPs reviews, buying guides and latest news in high-end audio.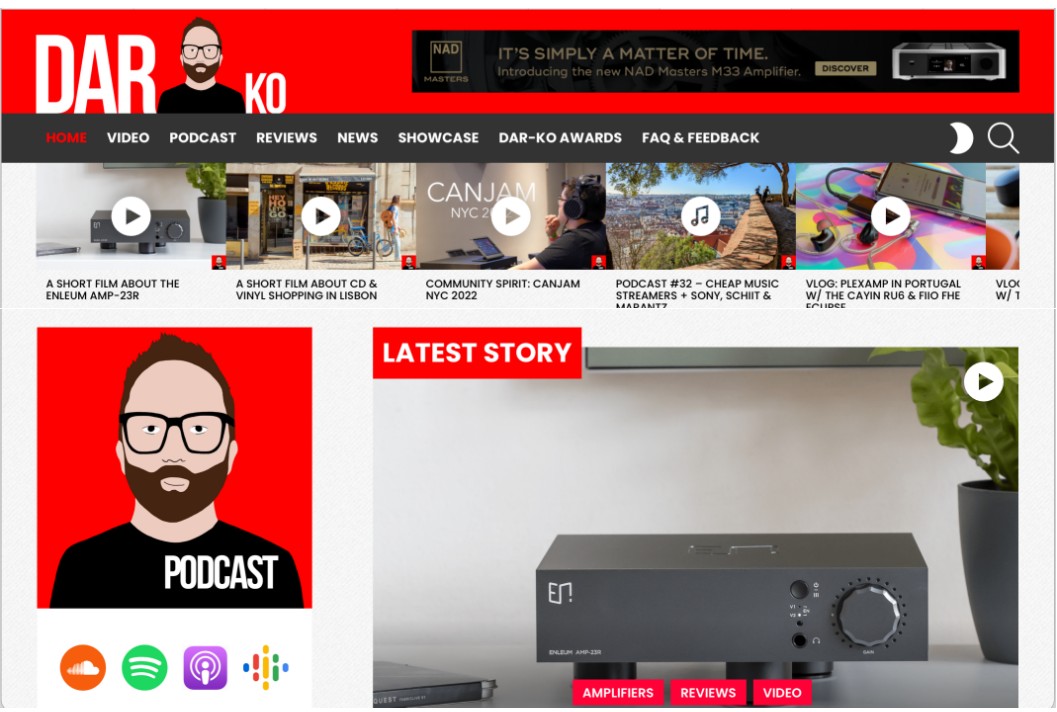 Darko Audio is more than just a review website for head-fi. John Darko makes great YouTube video's sharing his opinion about hifi, headfi and personal audio.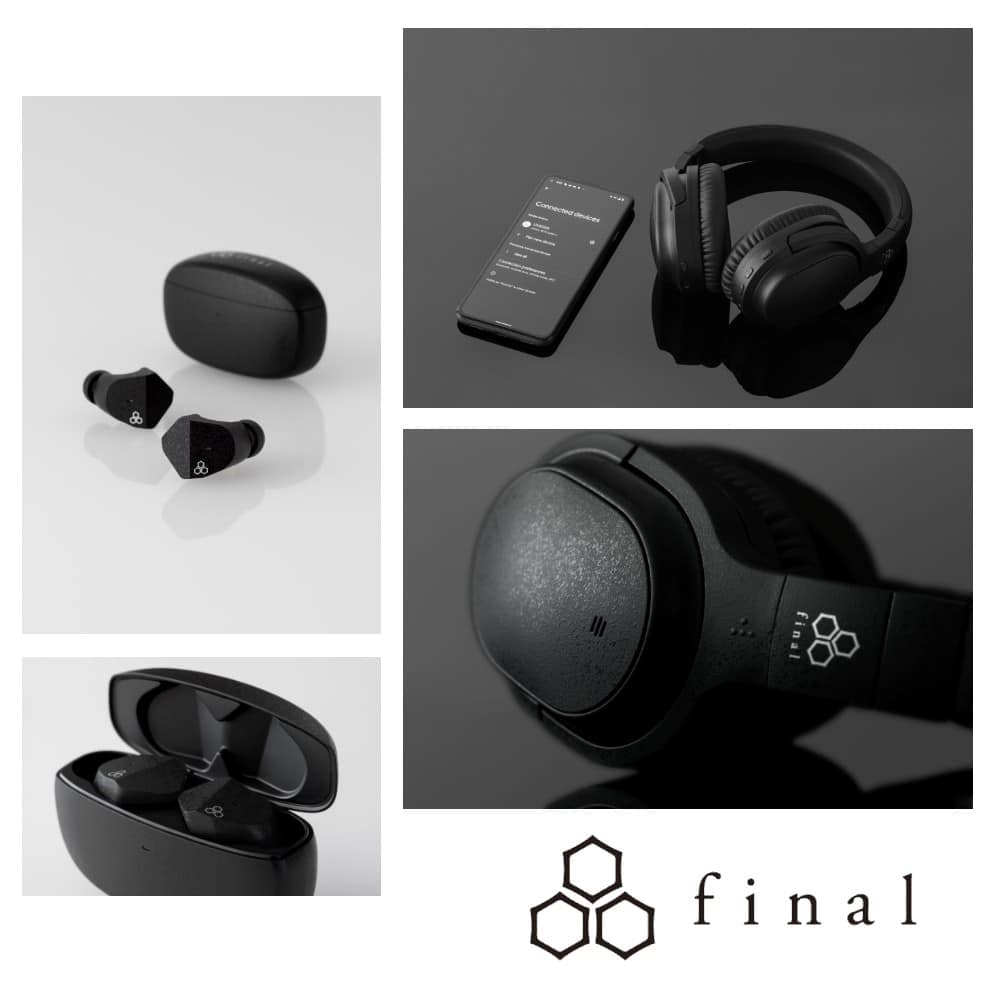 The Elise is a high-end output transformer-less (OTL) headphone amplifier and preamplifier featuring PsVane 6SN7 and 6N13S tubes. The Elise falls in a sonic middle ground between euphonic coloration and detail retrieval. It's signature is sonorously musical, with a focused soundstage and poignant vocal presentation with excellent extension.
The third version of a distinguished model, the new HE1000 Special Edition features increased sensitivity for superior performance when paired with every imaginable source, from audiophile-grade source components to high-resolution digital audio players. It uses a thinner driver and an all-new Neodymium magnet structure. The result is all the detail and air of the HE1000v2 headphone with a more immediate dynamic sound.